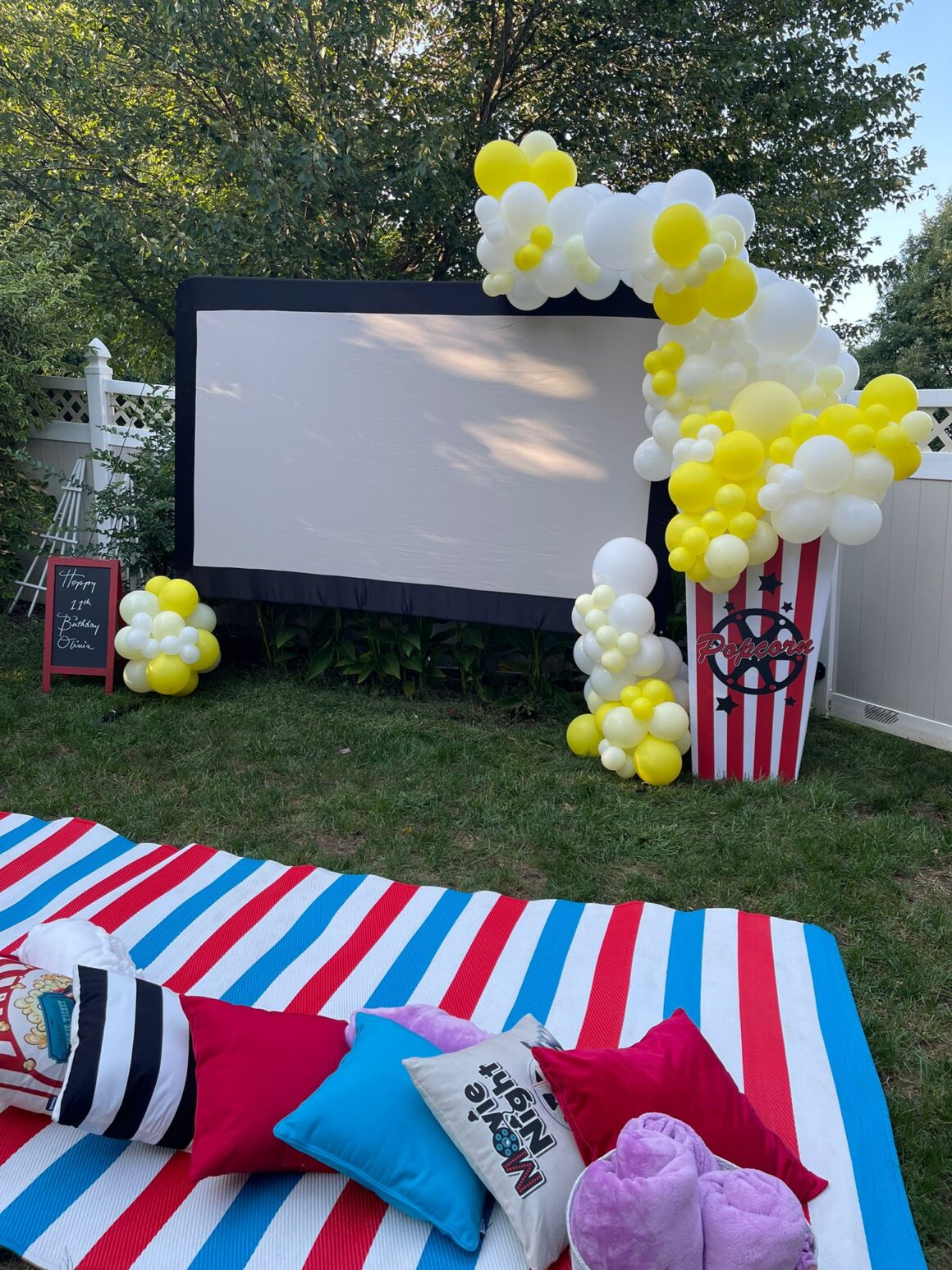 Outdoor Movie
With Our Outdoor Movie Night set up you can sit back, grab popcorn and enjoy your favorite movie under the stars. We bring the projector, a large 10ft wide screen and powerful speaker to you. We provide you with everything you need including a large 120' screen, high quality projector, and powerful speaker plus cables to connect to our laptop and you'll provide the DVD movie or If you plan on streaming a movie it's assumed you have fast internet speed and strong signal where the projector will be placed.
We arrive, set everything up, and make sure everything is in working order so that you're all set for a fun night.
Our Movie Night Experience begins after Sunset for the best viewing experience.
Outdoor movie night packages Include
Regular 120" screen (diagonal)
Projector and Speaker
Projector table
Laptop
Connection Cables for Laptop
Inflatable love seat 91"x80"x26"
Inflatable chair 46"x88"x26"
Two light inflatable stool ottoman
Area rug
Decorative pillows & blankets
**For outdoor events please have a plan B.**